About The Journal
Jurnal Ilmu Hukum Kyadiren (JIHK) is a journal published by the Center for Research and Community Service of Biak's School of Law (STIH Biak-Papua). Articles in JIHK are published twice a year (January and July). JIHK accepts scientific writings from conceptual ideas and research results that have never been published, especially those related to the legal field. The editor has the right to make revisions for various formats, terms, and footnotes without reducing and changing the content and intent of the writing. The articles are published in Indonesian and English.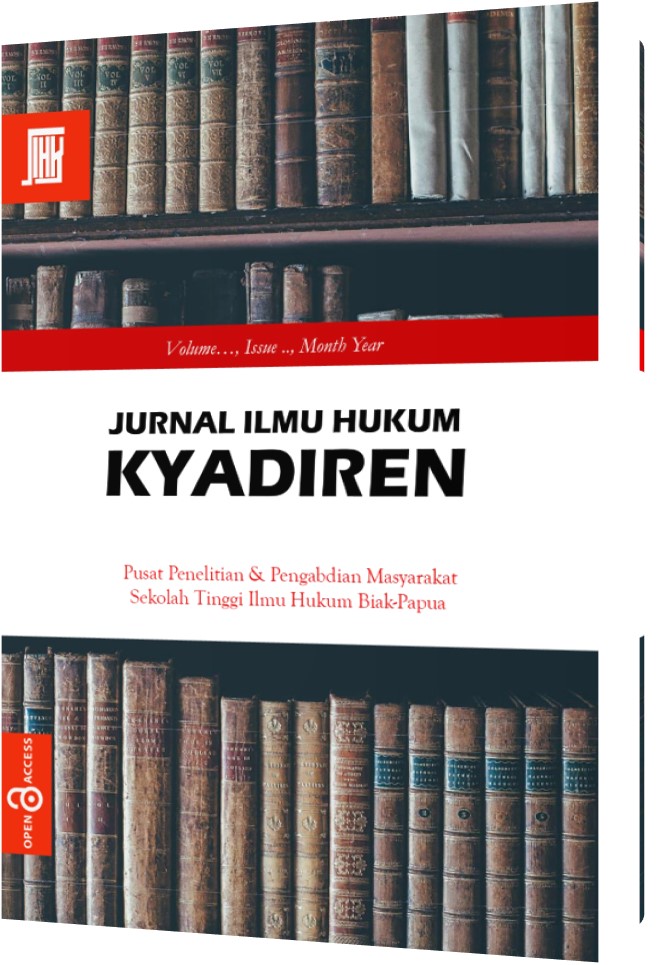 ISSN: 2715-503X (online)
ISSN: 2502-5058 (Print)
DOI: 10.46924/jihk
Distribution : Open Access
Publisher : PPPM Sekolah Tinggi Ilmu Hukum Biak-Papua
Author Guidelines Submit Paper Now!